When you or your loved ones have diabetes, you will have to find the best doctor for diabetes in Chennai in several different specialties. First you will be likely to see a primary care physician or an endocrinologist more often, so selecting these doctors are equally important.
Also, you need to carefully pick a dietitian, a podiatrist, an ophthalmologist, a dentist, and a dermatologist unless you can rely on your primary care physician or endocrinologist for those services.
Who is a Diabetologist?
A diabetologist specializes in the treatment of diabetes. They also treat diseases that are closely related to diabetes such as blood pressure, severe obesity and disturbances affecting lipid metabolism.
Moreover, the best doctor for diabetes in Chennai carries out preventive examinations or usually takes over the responsibility for therapy with a view relating to the secondary diseases of diabetes.
Conditions Treated by a Diabetologist
There are various conditions which are treated by the diabetes specialist. Some of them include:
Diabetes Type I
Diabetes Type II
Treatment for diabetes
Complications of diabetes
Treatment of diabetes that involves a multidisciplinary team.
The diabetes specialist in Chennai generally coordinates between the diabetic educators, nurses, ophthalmologists, podiatrists, and renal physicians to educate, monitor and treat a patient. The treatments can usually involve oral medications or Insulin injections.
How to Find the Best Doctor for Diabetes in Chennai
You should be able to find the best diabetes hospital in Chennai to get a comprehensive treatment for diabetes. Some of the tips to help you control your blood sugar by finding the best doctor for diabetes in Chennai include:
Check for the Doctor's Profile on the Website
There is no requirement that the doctor who treats you should have to be a specialist doctor, but his profile must indicate that he has acquired some experience or special interest in diabetes management in the best diabetes hospital in Chennai. Look for any videos or interviews featuring him and look if what he says resonates with you.
Pay attention to the care philosophy of the best doctor for diabetes in Chennai or get to know how he manages his patients, by ensuring that his care philosophy and management are aligned with what you seek.
Check for the Educational Resources
The best diabetes hospital in Chennai invests their time to develop patient education by relying on materials and resources. This usually means that the entire team along with the diabetes specialist Chennai prioritizes in educating and empowering their patients.
If that is significant to you, or if you want to receive holistic care, this can be a good sign that both the hospital and the doctor is a good fit for you.
Check for the Doctor's Name on Internet
Quickly searching the name of the best doctor for diabetes in Chennai can turn out results of interest. Look for any news article or interviews that features the doctor, or articles that the doctor has written. This will give you a clear idea on the doctor's expertise and areas of interest.
Pay unique attention to talks on diabetes management and related areas like fitness and diet – it could indicate that the diabetes specialist Chennai has experience in these fields also to aid you with a better treatment plan.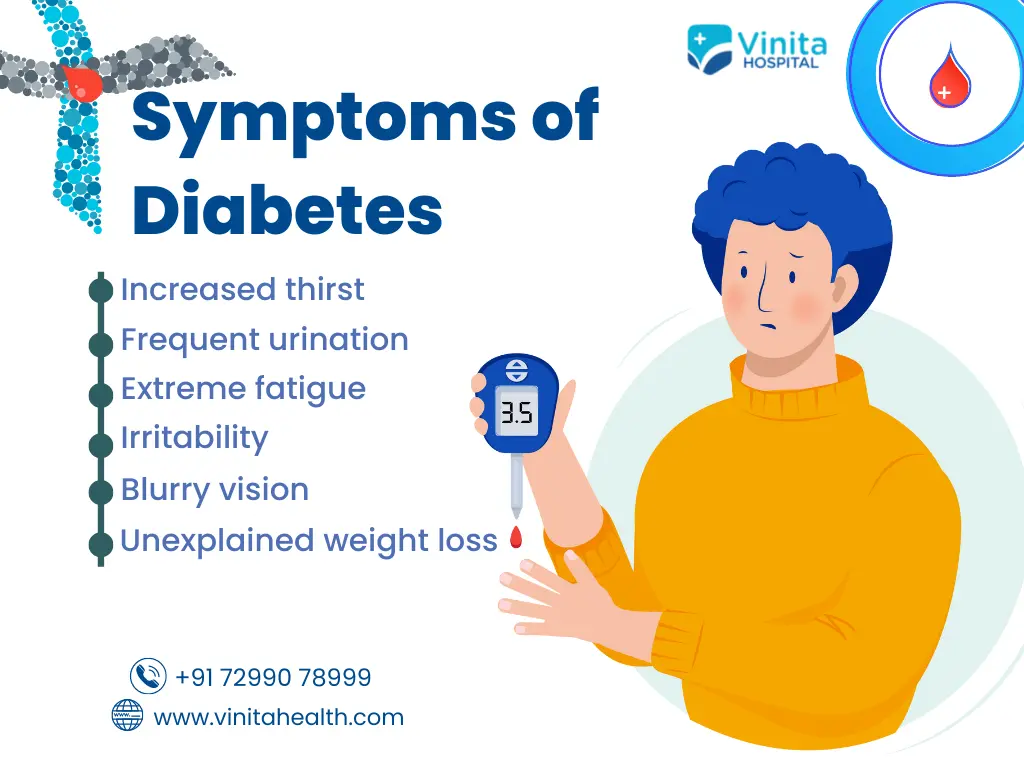 Check for the Doctor's Team
Doctors' practices are not only composed of doctors alone. They are surrounded by others who can help them deliver the comprehensive care you need. Starting from receptionists to nurses and allied health professionals such as health coaches and dieticians, your experience will actually be cumulative with the entire team.
The multidisciplinary support can help the best doctor for diabetes in Chennai to better manage the patient's condition in several areas of care and can support patients with the growing number of options in nutrition, services, technology, and medication. Make sure to choose the best diabetes specialist in Chennai for appropriate support, and that you are comfortable with the other members of the team as they can play a vital role in your care.
Check by Making a Call
Call up the diabetes hospital in Chennai, or write an email to inquire how the practice taken by them benefits the diabetic patients. Pay more attention to how the front desk responds to your questions and how helpful they are.
Also take multiple chances to check if they are covered under your insurer or insurance plan and whether you can use it to cover the treatment costs. You can also ask about their prices with the team if it's not available on their website or with the best doctor for diabetes in Chennai if he/she suggests a treatment plan for you.
Here are some more additional factors that you should consider before choosing your diabetes specialist Chennai:
Medication Delivery
Healthcare providers who help in offering medication delivery can be a lifesaver because if you have run out of medication or don't have time to head down to the diabetes hospital in Chennai to refill your meds, you can ask your diabetologist for extra medications to avoid these hindrances.
Teleconsultation Option
Most of the patients go for teleconsultation i.e., communicating with the best doctor for diabetes in Chennai in a video call. We would say that it is a fantastic option as it can also have routine follow ups. You can save your time without commuting, avoid crowds, and can get the advanced care you need from the comfort of your home. Your family members can also take part in the teleconsultation from wherever they are.
Online Appointment Booking
Online appointment booking systems must allow you to see all available appointment slots, besides allowing you to choose the slot that suits you the best. Don't wait for hours over email or WhatsApp chats just to get an appointment. You can check for the best doctor for diabetes in Chennai by getting to know their availability and change the appointment time easily.
Conclusion
If you want to check with the expert and the best doctor for diabetes in Chennai, you can approach Vinita Health Hospital as this best diabetes hospital in Chennai can be an apt choice to help you overcome the diabetic conditions by providing you with the state-of-the-art care and treating diabetes holistically using the advanced medical equipment.